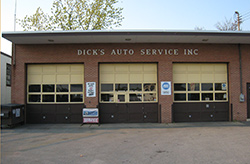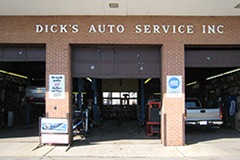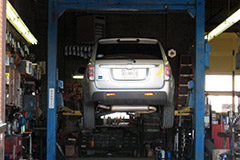 Welcome to Dick's Auto Service, Inc.
Founded in 1951, Dick's Auto Service is a complete automotive services and repair shop. Highly-qualified service technicians with a total of 84 years of combined experience will give your car the expert treatment it deserves. From preventive maintenance like oil changes, tune ups and tire rotations, to major mechanical repairs, every job is treated with the same planning, care, and attention to detail.

Trust your compact, full size, or light truck to Dick's Auto Service and have all of your automotive needs met. If your car is new, we are a qualified service provider that can perform the factory scheduled maintenance required to keep your warranty in force and your car at peak performance. Dick's Auto Service also has the experience and knowledge to put older and vintage cars on the road and running like new.

Call or email today and find out why Dick's Auto Service will become your auto service of choice, for now and for as long as you own a car. Our business has thrived on the referral of satisfied customers, and our goal is to add you to our list of loyal clients. Dick's Auto Service is ready to assist you with your automotive needs, wants, and even dreams.